Marketing efforts
Exhibitions
Business Iceland organizes the participation of Icelandic companies in annual exhibitions and trade delegations worldwide.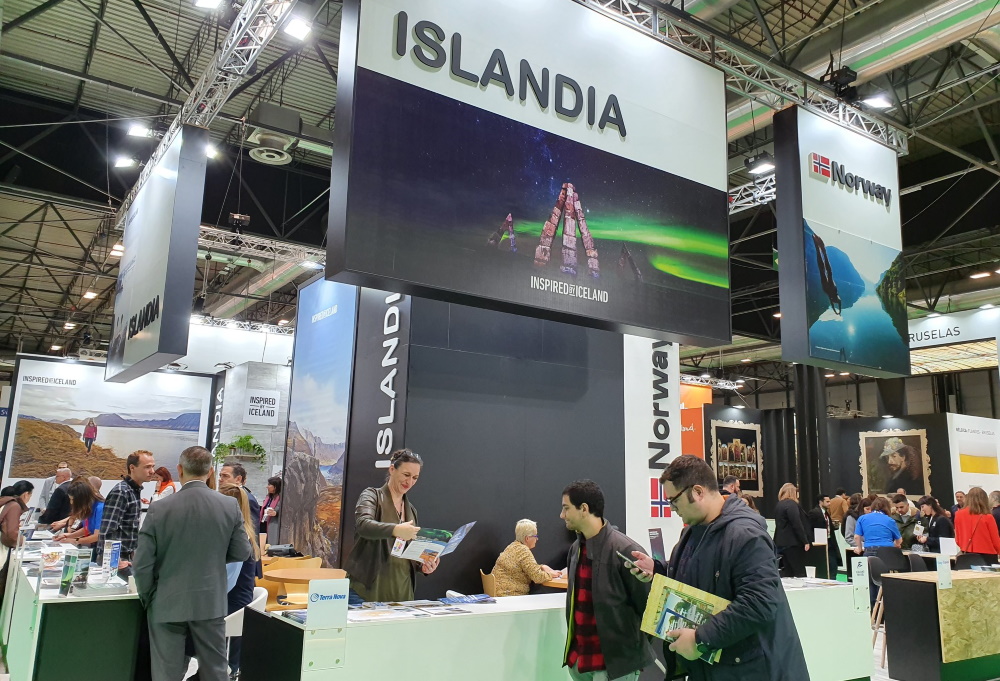 Icelandic companies benefit tremendously from joint participation in exhibitions under the umbrella of Business Iceland. The companies share a similar goal: to promote their products and services, strengthen their image and network, establish new customers, and learn about industry trends.
Through consultation, training, and information dissemination, the staff of Business Iceland ensures targeted, professional and successful promotion of Icelandic companies at exhibitions abroad.
Business Iceland also organizes trade delegations to foreign markets. Workshops are set up there, and the Icelandic participants can meet foreign travel wholesalers, have meetings, and promote their services.
Travel exhibitions and workshops in 2023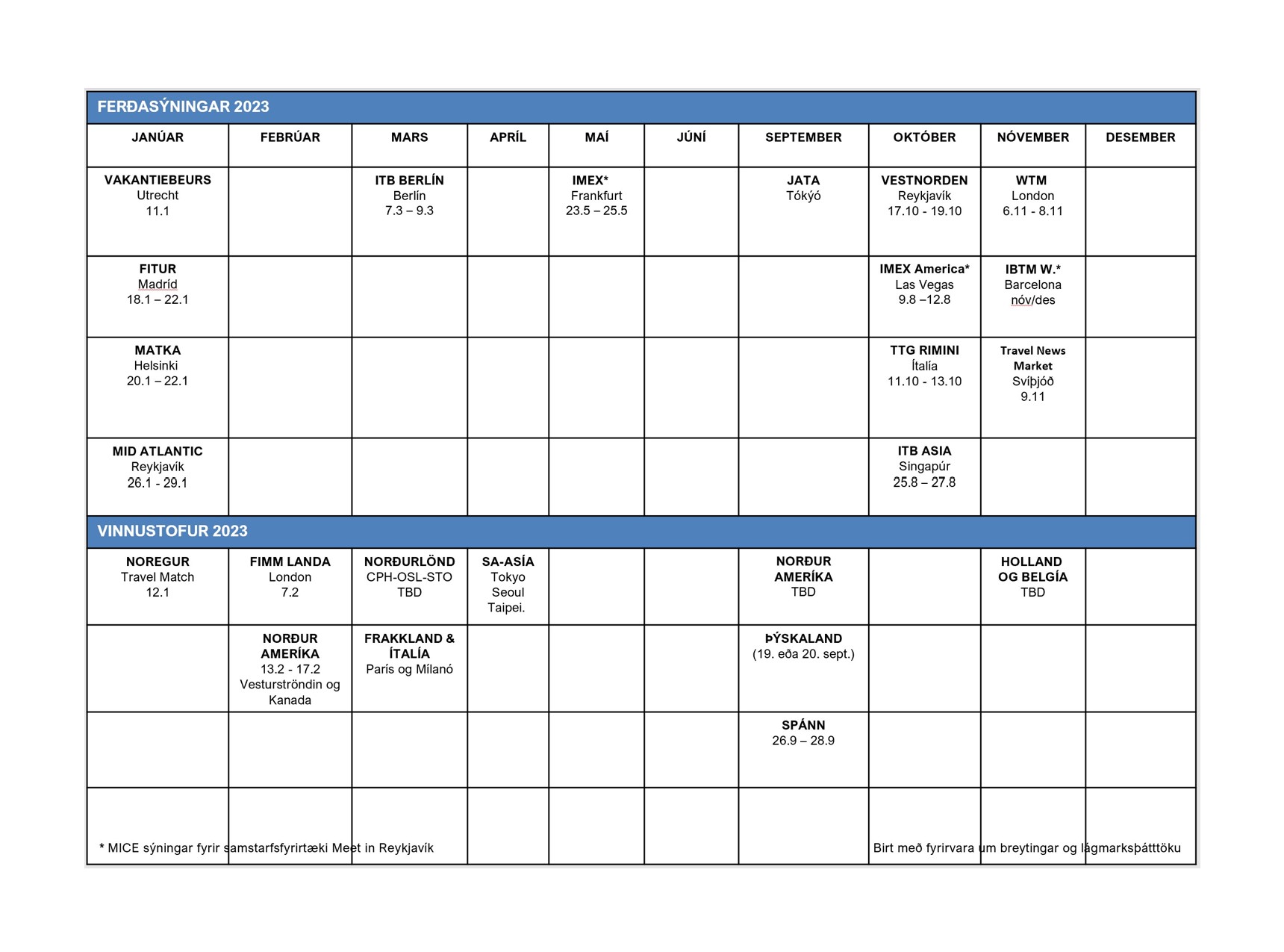 Travel exhibitions and workshops in 2023.
Want to know more?
Travel exhibitions and workshops
Find out more about the events